Making Risk Management Work: Engaging People to Identify, Own and Manage Risk
Making risk management work means engaging people to identify, own and manage risk. Many organisations have spent considerable time and money setting up risk frameworks, processes, and supporting tools, but these have failed to deliver value. Instead, they should focus on the people.
Bringing together the expertise of Ruth Murray-Webster in the human aspects of risk management and Penny Pullan's deep expertise in facilitation, creative collaboration, and virtual leadership, this book provides tried and tested approaches to make each process step work well within the context of your own organisation and serves as a guide as to how to work effectively with groups. By translating a highly technical and complex subject into an easy-to-follow guide, this book goes beyond 'tick-box' approaches and provides top tips on how to engage others in developing risk management solutions and how to avoid many of the common pitfalls. This new edition includes two brand new chapters, one taking a deeper dive into the common decision-biases among groups in organisations, and one looking at remote and hybrid ways of communication and facilitation.
If you are involved in trying to make risk management work, whatever the context, this book will provide you with support and practical advice, in an approachable way, supported by real-life examples and memorable illustrations.
Published by PIP in paperback on 13th July 2021, with a special Kindle offer worldwide on 12th July 2021.
Focusing on in-person, virtual and hybrid sessions throughout, Making Workshops Work takes the reader from an initial idea or brief, through step-by-step preparation, to an engaging, well-run and effective session, resulting in agreed actions and clear follow up. Those who read it and put it into practice will feel confident and competent as they deliver creative collaboration and great results from their meetings and workshops.
Reviews include:
'The perfect book for our times' (Elizabeth Harrin, Author and Project Manager)
'A definite must-read for anyone organising workshops' (Dr Shireen Sindi, Assistant Professor)
'…add sparkle to tired meeting formats and bring people together in deeper and more creative ways – just what we need in the new world of work.' (Caroline Webb, Author)
Virtual Leadership: Practical Strategies for Getting the Best Out of Virtual Work and Virtual Teams
Published a couple of years before the COVID pandemic made virtual and hybrid working the norm around the world, this book became a bestseller in 2020. CEO Today designated it a 'Top Five book for lockdown'. While early readers typically worked in projects and change, readers now include people in government, healthcare, not-for-profit, education and small business, as well as those working in major corporations around the world.
Recent reviews include:
This is an excellent book. Well structured, easy to read and, particularly at this time, relevant to the way we work in today's world.
It is a serious book on a serious subject, yet some welcome and powerful humour can shine through.
It is not far-fetched to suggest that this book should be on the recommended reading list for many senior leaders and influencers; naturally, many others within a company may benefit from its advice too.
Managing Successful Programmes (MSP®)
MSP provides a proven, best-practice approach for designing and running programmes so that organizations can both deliver their strategy and gain measurable benefits from change.
With change a pressing reality for all organizations, successful programme management has never been more vital to success.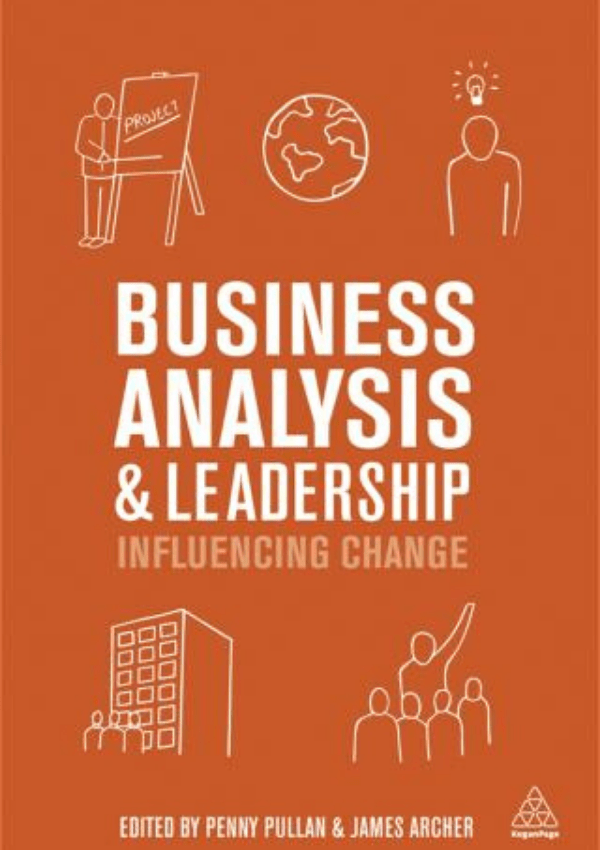 Business Analysis and Leadership
Business Analysis and Leadership is full of practical advice on how to become an outstanding catalyst for effective change, through leadership of yourself, your project and your organisation, as well as in the wider world.
Published by Kogan Page. Edited by Penny Pullan and James Archer, and with contributions from 26 leading practitioners.
+44 (0) 1509 821691
© 2020 Penny Pullan & Making Projects Work
Ludlow House, 1 Cumberland Road,
Loughborough, LE11 5DE, UK.